Out Of View
This item hasn't been updated for over a year. We believe the item to be in stock, but that might not necessarily be the case.
If you need to know before ordering, contact us via
@BanquetRecords
on Twitter or send us an email
shop@banquetrecords.com
.
in stock now. can't wait for the in-store!
The band that played their first show at New Slang in early 2011 have come a long way! They release their debut album which combines the best of shogaze indie with fuzzy pop from influences like Sonic Youth, Yuck, Dinosaur Jr and My Bloody Valentine.
http://www.facebook.com/thehistoryofapplepie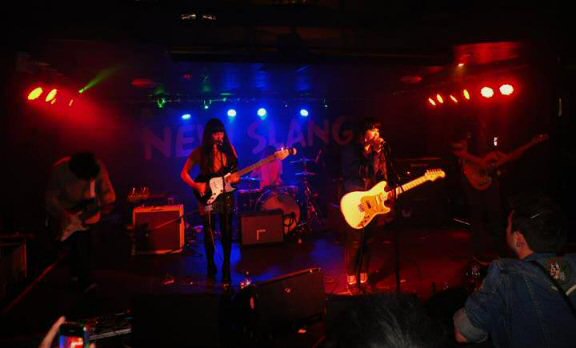 The History Of... New Slang
More Items Related To The History Of Apple Pie
Customers Who Bought This Also Picked Up…
The History Of Apple Pie
Out Of View
1.

Tug

2.

See You

3.

Mallory

4.

The Warrior

5.

Glitch

6.

You're So Cool

7.

I Want More

8.

Do It Wrong

9.

Long Way To Go

10.

Before You Reach The End
Cat no: outofview
Label: Marshall Teller
Info correct on: 4/2/2013