Should be a proper good one tonight, after The Vaccines
THIS WEEK
This week, The Vaccines are coming back to Kingston to celebrate the release of their fifth album, Back in Love City. Please note the extra Covid Measures required for entry. Doors will open for the gig at 9pm, with the Vaccines on stage at 10pm. It's all sold out for now, but if you hit 'Notify Me' on the event page then we'll let you know if we get any returned tickets!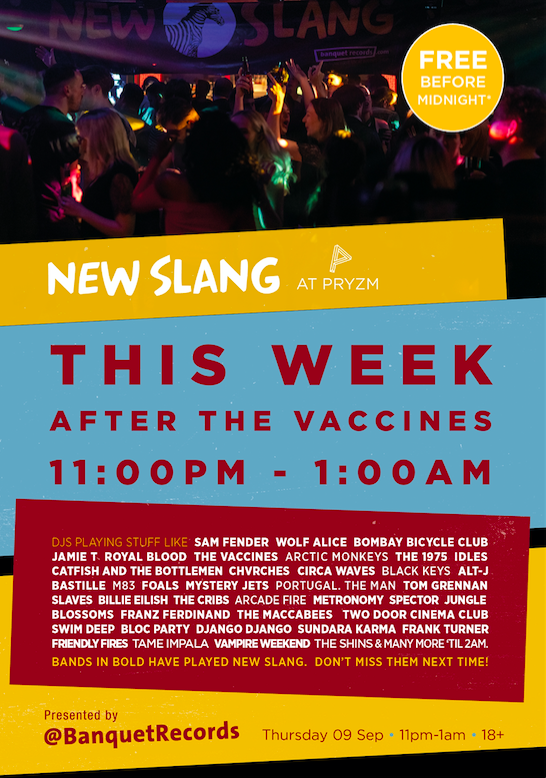 We know this is going to be a good one, so make sure you come and keep the party going with us after the show is over. We'll be in the Curve Bar from 11pm-1am playing all your favourite indie tunes. It's free entry before midnight and all you need to do is show your 18+ ID to enter! We can't wait to see you there!!
Hope your head feels like a nightclub tonight. Following us Twitter, Instagram and Facebook for more updates! See ya soon!