The first live New Slang act, is live tonight. Kinda.
Who knows what the hell is happening over the next few weeks and months. Not us. April was due to see some huge huge shows take place. The latest we have is that they'll be taking place later in the year. So (clean) fingers crossed there. New Slang's been 12 years of live shows in Kingston and there's never been a break this long. We're itching to get back.

in the meantime...
Isolate Live with Frank Turner
As you've probably seen, lots of great livestream events have been happening. Our Tim O-T has started up Isolate Live. And it seems apt for a Thursday that New Slang regular Frank Turner will be playing a virtual show tonight to raise money for independent venues. Find out more on tonight's facebook event page here, and more on ISOLATE LIVE here and Music Venue Trust.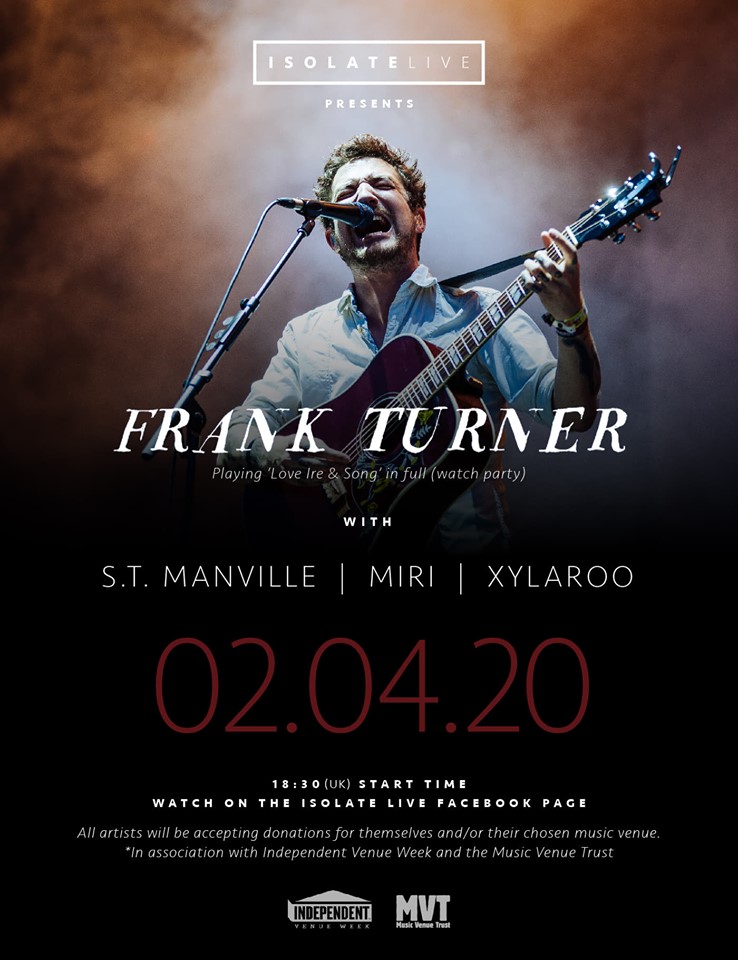 That's all for this mailout, but some shows ARE getting announced. Don't miss out and keep up to date with the mid-week news by following us on our socials: Facebook, @NewSlangClub on twitter and @NewSlangKingston on instagram. Thanks and stay safe.