Twin Atlantic return to New Slang this week

The night before their new album is released, Twin Atlantic return to New Slang.

The new full length album from the awesome Scottish alt-rockers follows on from 2016's critically acclaimed GLA. Lead single Novocaine shows that they've experimented with some more electronic-based sounds, we're super excited to hear this in full and witness their powerful and anthemic rock songs live again.

"The album is inspired by colours, moods, memories. We just got into a room and started creating. The studio as its own instrument reached a new level - we created nothing outside those walls and it became a physical embodiment of the album itself. Power is our own example that there's always a way forward when you are faced with limitations and red lights. It's reignited our ambition and drive for what we can achieve. Hearing these songs, that's what I feel and hear: power."

"And that's what the last two years have made us feel as a band: totally empowered."

Support for this show will be coming from Bellevue Days.
| | |
| --- | --- |
| | |
After the show, it's New Slang as usual but we'll be spinning some New Noise tracks from the likes of Deaf Havana, Paramore, You Me At Six, My Chemical Romance and more, eventually we'll spin it around to the usual New Slang tracks from artists such as The 1975, Bombay Bicycle Club, The Vaccines, Wolf Alice, Circa Waves and many more until 2AM.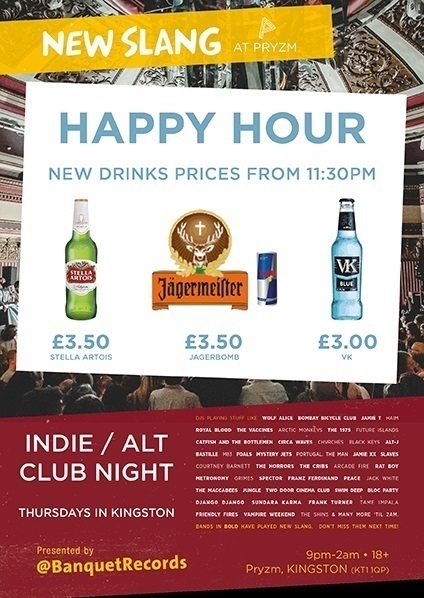 Just announced and on sale now
The night before his new album is released, King Krule returns to Kingston to play at New Slang.

The long-awaited third full length album from the excellent sludge-popper is titled Man Alive! and follows on from his 2017 record The OOZ with another dose of his bleak, jazzy indie-psychedelia tunes.

"I feel better in life. I don't drink or smoke when I'm in the North West, so I'm pretty clean. It's made me kind of bored of what a lot of the album's talking about! It's hard to know where it's going now I've done it, and what I'll do next, because of my new-found role and responsibility in the world. It'll be good to play live, I'm looking forward to that.
| | |
| --- | --- |
| | |

Celebrating the release of their new album, Oh Wonder return to Kingston to play at New Slang.

The third full length album from the ever-charming and delightful indie-poppers is titled No One Else Can Wear Your Crown, sure to contain more of their infectious and up-beat, synth-fuelled tunes.

Oh Wonder are one of the UK's best-kept secrets. What started with the relatively modest ambition of uploading a track month on Soundcloud quickly transformed into two albums and two tours, more than 1.2 million global adjusted album sales and a hotly anticipated third album 'No-one Else Can Wear Your Crown' due for release 7th Feb 2020. First single Hallelujah is a statement of intent and will mark the start of their next chapter no longer DIY pop-stars-in-hiding.
Photos from Bombay Bicycle Club last week
We had a great time with Bombay Bicycle Club as they returned to New Slang with their new album 'Everything Else Has Gone Wrong'. Check out the photo album on our facebook.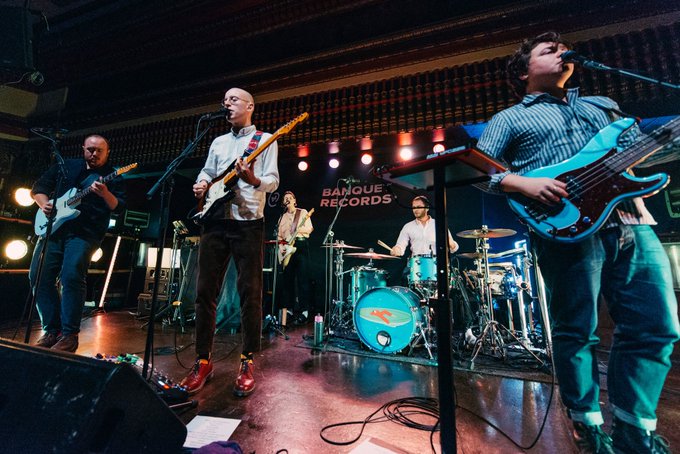 Photo by Sam Haines.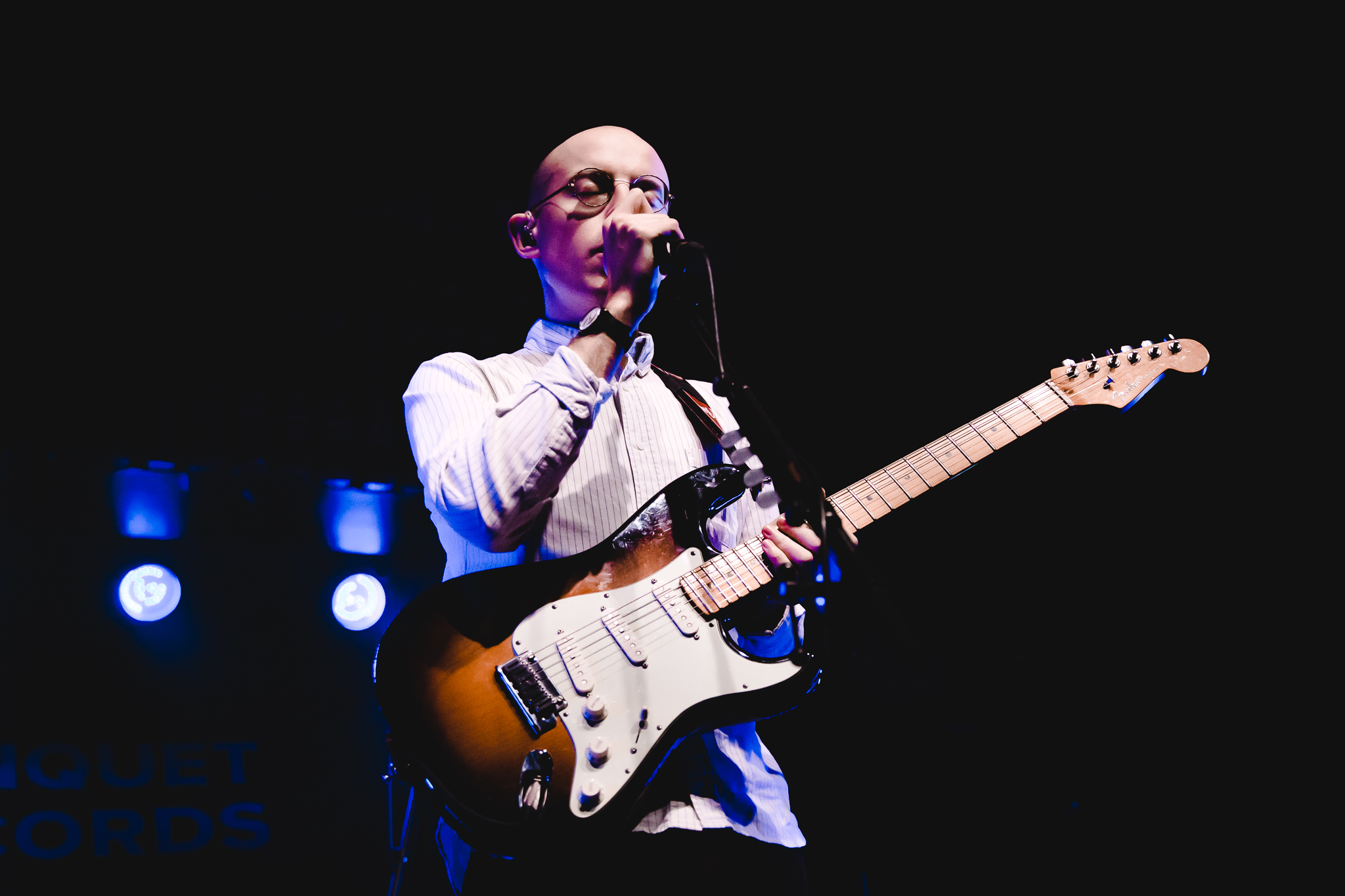 Photo by Jez Pennington.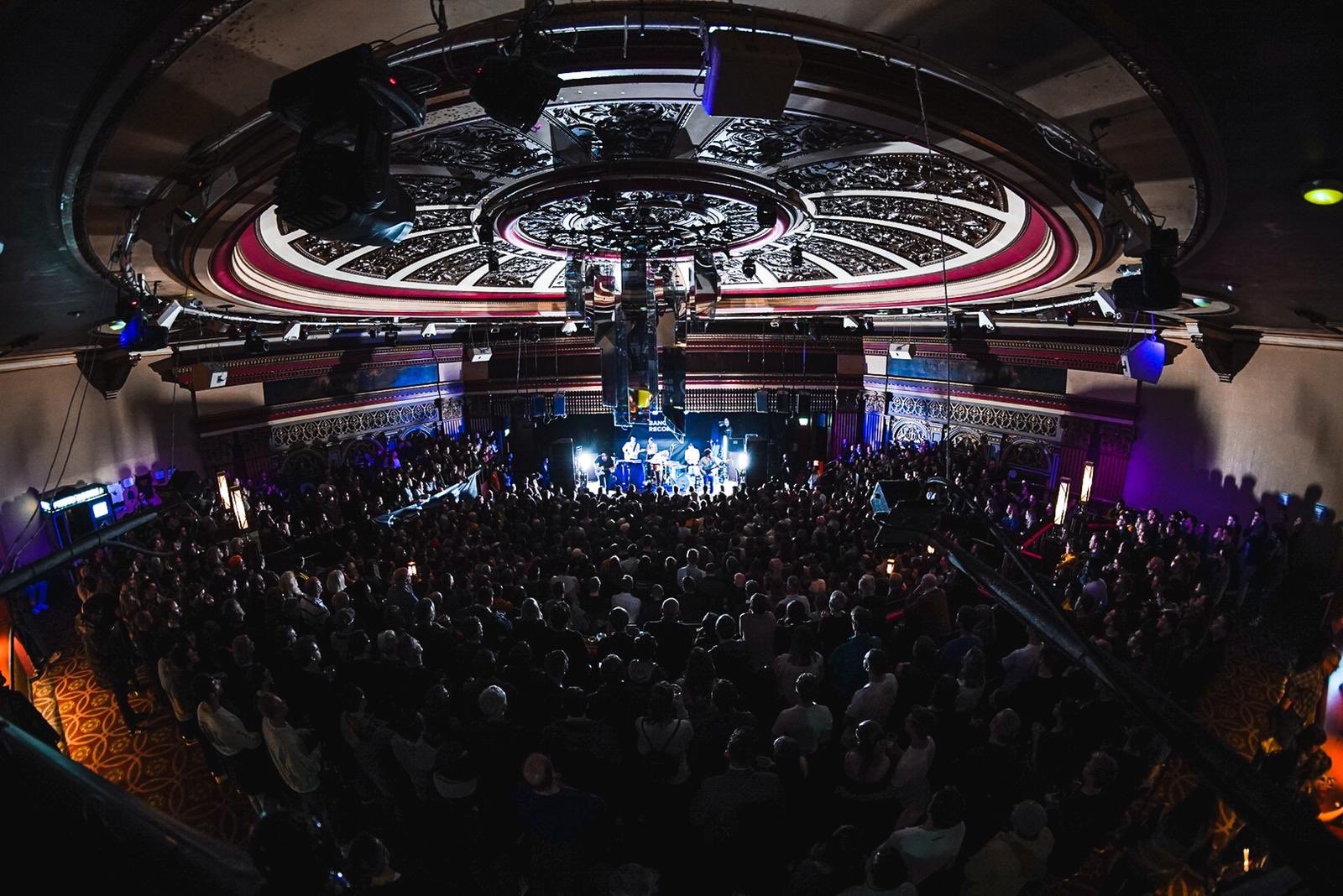 Photo by Bobby Vasilev.

That's all for this mailout. We've got a great show to announce in the new few days, don't miss it by keeping up to date with the mid-week news on our socials: Facebook, @NewSlangClub on twitter and @NewSlangKingston on instagram. Thanks and see you soon!