Big New Albums from the Vaccines, Hayley Williams and We Were Promised Jetpacks
THIS WEEK AT BANQUET
Our doors are open to the public, and this week we have plenty of gigs in Kingston. Some big albums this week from The Vaccines, Hayley Williams and We Were Promised Jetpacks, but there's always so much more if you check the New In page. Live gigs are back but with extra Covid measures in place. Check our Events tab for the latest.
NEW EVENTS & DATE CHANGES
Live music is back! In the coming days, we welcome a range of artists including The Fratellis, Texas, Rag N Bone Man and Becky Hill! Extra Covid measures are in place, and some events will be postponed with short notice. Ticket holders will need to check your mails everyone should keep up to date via BanquetRecords on Twitter, Facebook and Instagram.
UPCOMING EVENTS
E-TICKETS!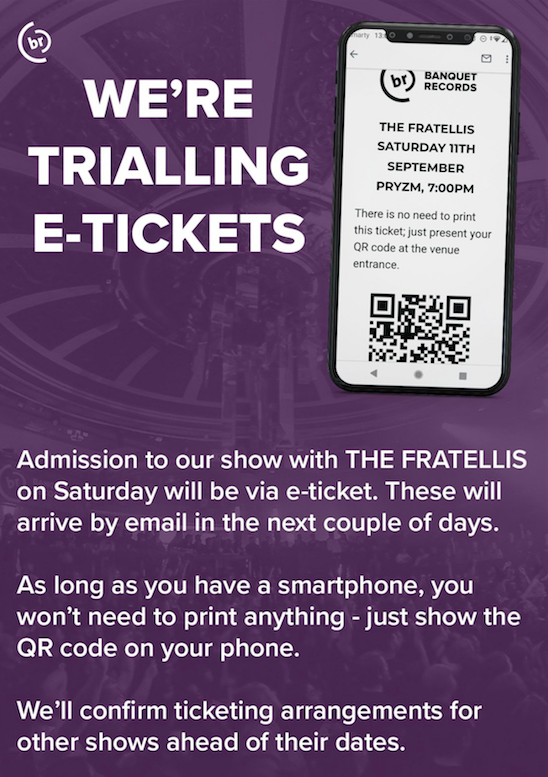 In a world with Covid, we're bringing in e-tickets to remain contactless, to enable adaptability with date changes, and to make things run more smoothly. This may or may not be permanent, but will be trialled on Saturday's show with Fratellis. Ticket holders should keep an eye on their emails, especially their junk/spam folders as sometimes our emails end up in there!
That's it for this week! Make sure you follow us on Twitter/Instagram/Facebook/TikTok for more midweek updates!