6 months of orders in 6 hours for RSD20, but we're getting through it... promise!
While we get on with packing the months' worth of orders that came via Record Store Day orders, we still have time to focus on this week's new releases. Declan McKenna is back (and hopefully back in Kingston soon), and there's the vinyl release of the early Rex Orange County album. But don't miss out on the good stock levels of some cracking RSD releases from Biffy to Bowie . There's an extensive list of titles still available..
Just announced
To celebrate the release of the new album album The Universal Want, it''s a first time in Kingston from Doves.

It's their first studio album in eleven years and it's going to be quite the opportunity to hear a career spanning set in an intimate venue.

Only the second track and first single proper to be revealed, Prisoners forces attention upon itself, not least with the poignancy of Goodwin's repeated greeting to 'old friends', but as an unstoppable, driving tale of caution in a world of unending desire. Produced by Doves with Dan Austin and recorded at the band's own Frank Bough Sound III studios in North West England, the high heat of its Northern Soul beat is fanned by wiry guitar breaks and cuts of ethereal noise contorting beneath layers of stacked vocals. A statuesque musical statement, Prisoners guides Doves' second chapter to a peak now within touching distance, the lyrics contrasting to express unease with modern ills.
Pre-orders
Pre-ordering makes sure you're guaranteed that special release before the limited stock runs out, and usually gets it to you for release day. In Banquet's case, it also allows you certain privileges, like entry to shows or priority in purchasing limited release records by the same artist.

Don't miss new and limited releases from Oasis with their (What's The Story) Morning Glory reissue, the Dashboard Confessional MTV unplugged record and some of the excellent titles that are being released for National Album Day. A full list of Pre-orders can be found here.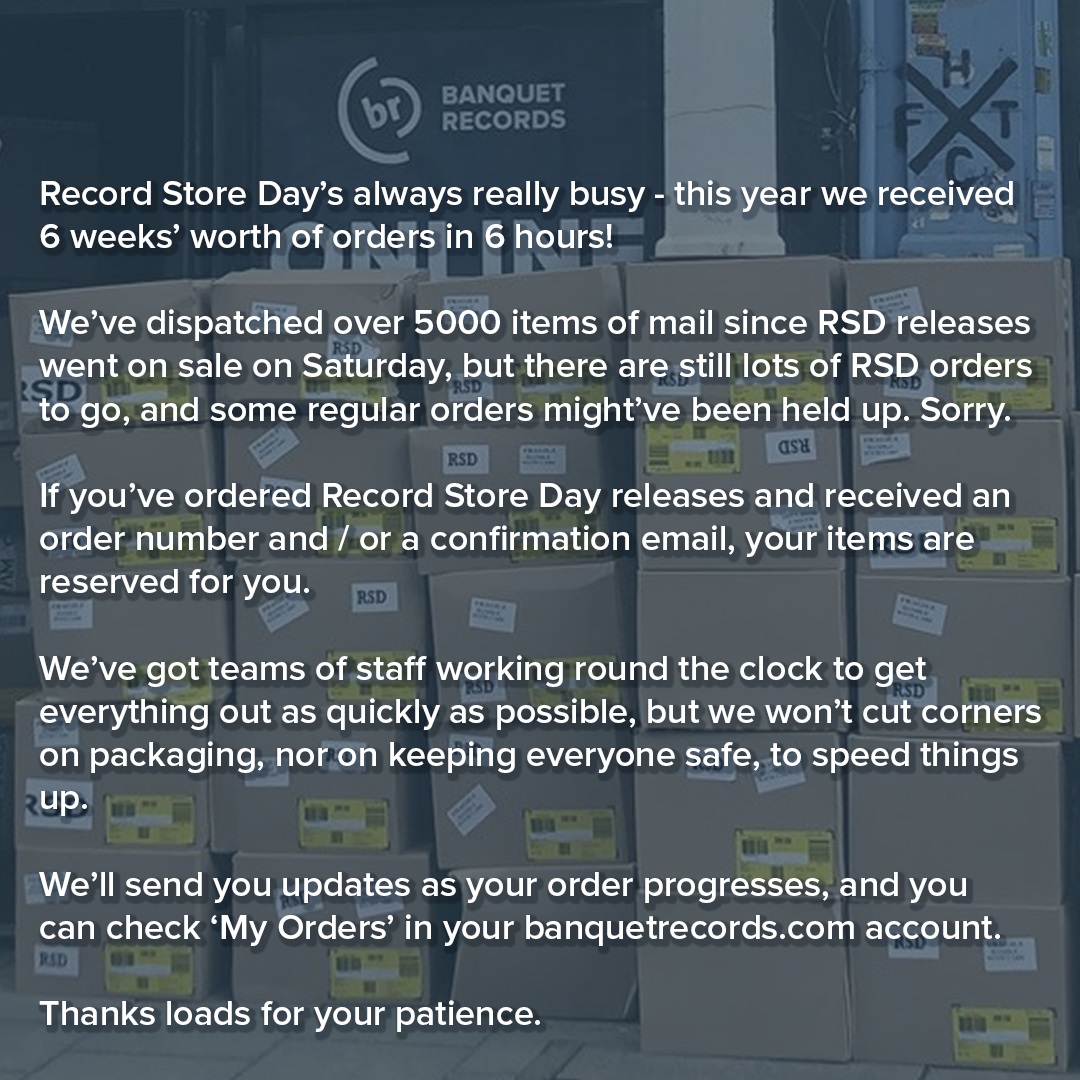 That's all for now. Keep an eye out and follow us on our socials for mid-week news and updates: Twitter, Instagram, Facebook.

Thanks and stay safe.