Bastille, The Boss and The Queen. | Mark Ronson on Monday | New Noise on a Friday
Some quality albums this week, including returns from Bastille, Kate Tempest and The Dangerous Summer. The Joy Division 40-year anniversary is an extra bit special, and pre-orders get announced daily. Turn on alerts from @BanquetRecords on twitter, facebook and instagram.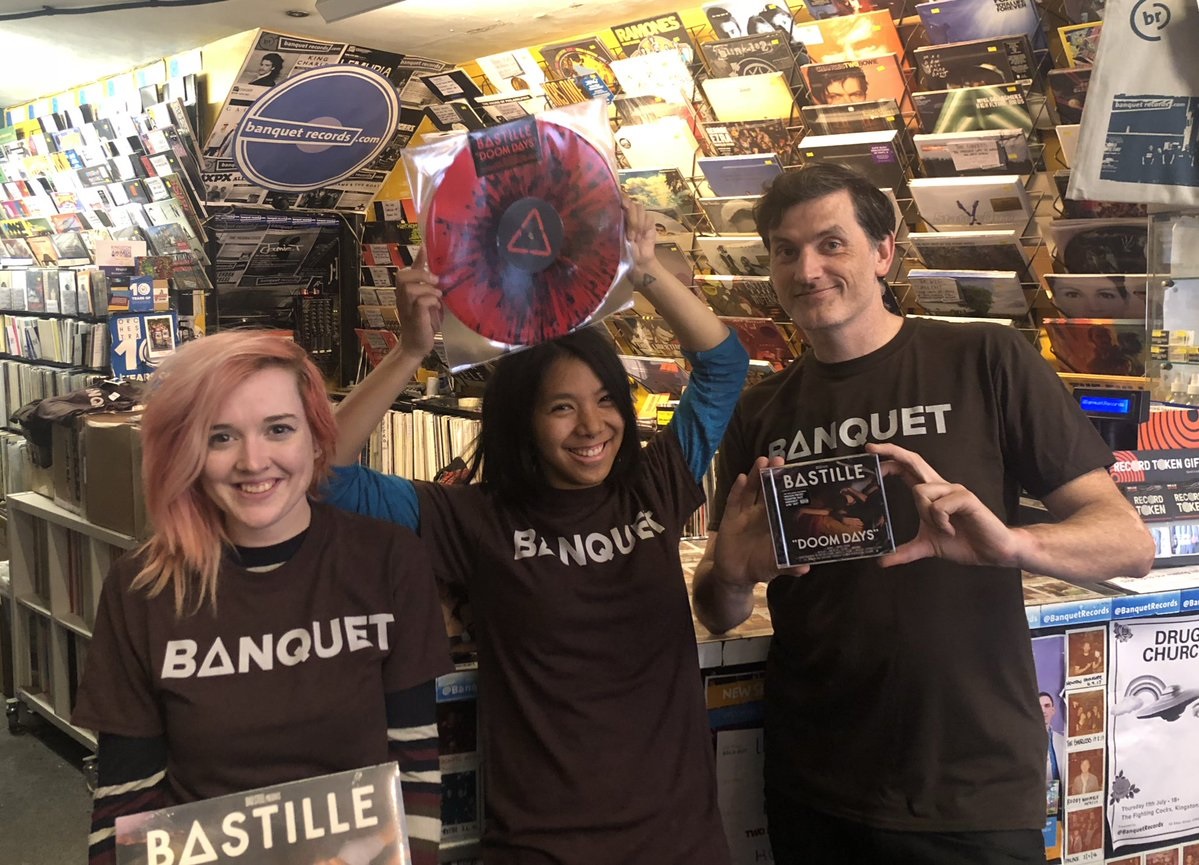 New Noise meets Collision
Our punk / emo night New Noise is migrating to Fridays and merging with the Friday night indie / alt night Collision. We take over Kingston's go-to cellar bar, Bacchus, and fill it with a fusion of punk/emo into into/alt every fortnight. Tonight will be the first time these club nights have run like this so come on down and welcome the beginning of the weekend.
Events
We had a great time with Two Door Cinema Club last week. Highlights of most of our shows get to our YouTube Channel. There's never a shortage of live shows in Kingston. This week there's in-stores from Wovoka Gentle and Tusks, and some huge events from Mark Ronson and Hot Chip.
That's all for this mailout, make sure to follow us on our socials for mid-week news: Twitter, Instagram and Facebook. There's always a great range of limited and exclusive Pre-orders coming up, don't miss your chance to grab the limited albums. Until next time.