Two Door New Slang Club
This week:

The Kingston visitors Two Door Cinema Club make a warm and welcoming return to celebrate the release of their fourth full length album False Alarm. We've been big fans for a long time and they're no strangers to New Slang. We can't wait to hear more of their heart-melting infectious indie-pop.

Recorded in sessions between London and LA with producer Jacknife Lee (U2, REM, The Killers), it's an LP that takes the familiar and twists it, to startling and stimulating effect. Take the distorted boudoir soul of 'Think', or 'So Many People', which electronically skews classic Chic-style disco guitar, and the multidimensional lounge pop of 'Break' which sounds like an AI trying to write a Beatles song. It all makes for a wide-eyed, culture- encompassing leap forward for the band, a record liable to break, ruin and remould pop in 2019.
Then we party
We're putting the club part of what we do in "The Curve Bar" now. There was too much of pushing heavy stuff through people and losing the vibe. So after the bands, come downstairs with us to hear the likes of Wolf Alice, Circa Waves, Biffy Clyro, The Vaccines, Arctic Monkeys, FOALS, Catfish & The Bottlemen and many more until 2AM.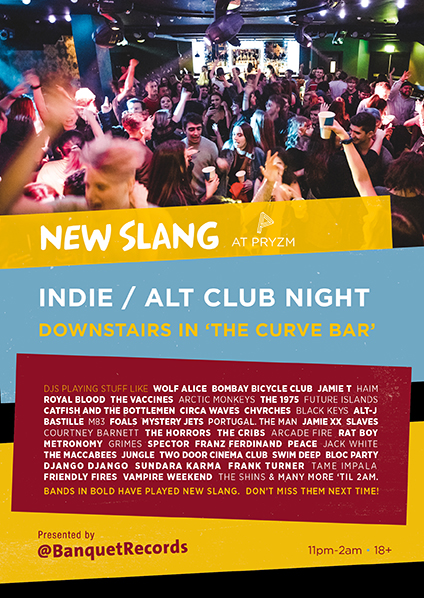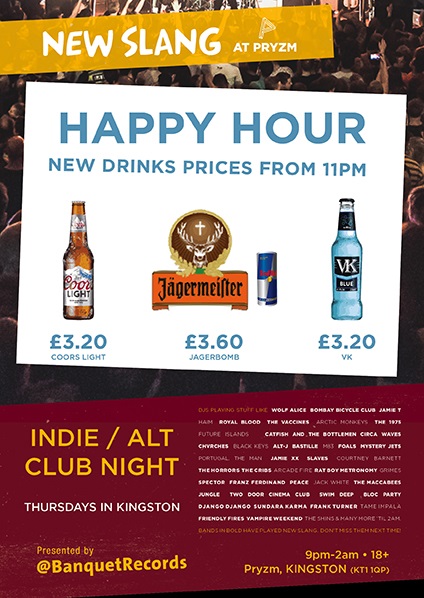 Coming up and on sale now:

Celebrating the release of their new album, The Futureheads play at New Slang for the first time in 7 years. A special band to us, and one of the founding bands of New Slang so we're excited for their return, both in general and to Kingston specifically. Powers will mark the sixth full length studio album from the band and follows on from 2012's Rant.
Foals tickets should arrive the weekend before the gig.
Keep up to date with the mid-week news by following us on our socials: Facebook, @NewSlangClub on twitter and @NewSlangKingston on instagram. Thanks and see you soon.