Whip Poor Will
This item hasn't been updated for over a year. We believe the item to be in stock, but that might not necessarily be the case.
If you need to know before ordering, contact us via
@BanquetRecords
on Twitter or send us an email
shop@banquetrecords.com
.
Ethan Johns
better known as award winning producer for bands like The Vaccines, Laura Marling, Ryan Adams, Kings Of Leon... Takes time away from behind the desk to record and release his solo material
This haunting-folk single
Whip Poor Will
features guest vocals from Laura Marling and Ryan Adams
http://www.ethanjohns.com/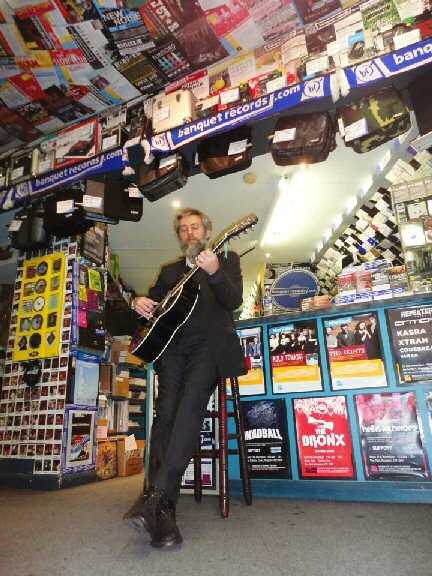 ethan johns instore!
whip poor will at banquet
More Items From Ethan Johns
Customers Who Bought This Also Picked Up…
Ethan Johns
Whip Poor Will
A.

Whip Poor Will

B.

The Whip Poor Will's Lament
Cat no: TCR71
Label: Three Crows Music
Info correct on: 14/11/2012