52 weeks
Notify me when this item is released / available
Expected 15th October January 2013 - Expected March 2013. A catalogue of frustrating delays wth this, but the ball seems to be rolling again now. We'll only get 20 and that's the entire UK allocation. - Please note we know this item is going to be heavy hence the high postage, however, should it turn out to be considerably less than we thought we will refund you the difference

IIOI's 2009 debut project entitled 52 weeks gets a limited re-pressing on vinyl.

It goes without saying that Into It. Over It. aka Evan Weiss is a shop and a Kingston favourite! He's played many times and everything he releases is brill.... and this is no exception!

For a whole year Weiss wrote and released a song every week on his website. This vinyl reissue comes as a 4x12"s packaged in a 24 page hard bound book with individual pockets for each record!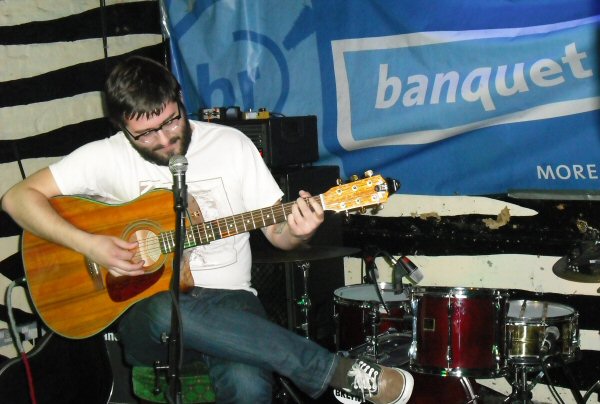 IIOI at the cocks
IIOI and his longest ever set..at the cricketers
More Items From Into it. Over It.See all
Customers Who Bought This Also Picked Up…
Into it. Over It.
52 weeks
Out of Stock
1.

Batsto

2.

The Outcome Of All Our Lives

3.

Heartificial

4.

Anchor

5.

Fak It

6.

Introduce THIS To Your Parents

7.

Everybody's (Fucking) Crazy

8.

A Song About Your Party

9.

Ashley's Big Adventure

10.

The Worst Company To Keep

11.

Friday At Brians (I Have To Be Up In Four Hours)

12.

30 Ft. Spirit

13.

Next Stop: The Olympics

14.

ATM Disaster Scenes

15.

The Liquor Your Older Friends Bought

16.

David Caruso TV

17.

Spoonful Of Salt

18.

Sebadon't

19.

All Thumbs Down

20.

It's Not 2001

21.

What's Written On Your Wrist

22.

Even Adam Kevin Helen

23.

Gin & Ironic

24.

Gear Isn't Expensive

25.

ChiKeyGo

26.

22 Syllables

27.

Dan I.Y.

28.

53% Accurate

29.

Clocked Out

30.

New Careers

31.

Second Rate Broadcasting

32.

Corrugated Windows

33.

Dude-A-Form (Dude Uniform)

34.

Watching You Cry In Public

35.

Can I Buy A V_wel?

36.

Blaargh!!

37.

Your Mantra

38.

Open A Book

39.

Starched And Hung

40.

...And I Bite My Nails

41.

High & Mighty

42.

The Bullied Becomes The Bully (Police Story v2.0)

43.

Pinky Swear

44.

Southern California In The 80's

45.

We Organized Your Life

46.

Rearrange My Life

47.

Afternoon's Asleep

48.

Up Up Done Done

49.

Young Lungs

50.

Wearing White

51.

Radpid Shitty, SD

52.

No Big Chorus
Cat no: NSR017
Label: No Sleep Records
Info correct on: 9/1/2015