Before We met: A Collection Of Old Songs
Notify me when this item is released / available
This item hasn't been updated for over a year. We believe the item to be in stock, but that might not necessarily be the case.
If you need to know before ordering, contact us via
@BanquetRecords
on Twitter or send us an email
shop@banquetrecords.com
.
in stock now!
Banquet has an exclusive colour variation... It's Oxblood With Bone Circles and limited to 200 copies... One of four pressings which totals 1500 copies, the Banquet pressing is the most limited version! We await to see what other pressings we'll be able to get.


Lost Tape Collective are reissuing this LP on colour vinyl, new artwork inside the sleeve and with 4 unreleased bonus tracks from the original Man Overboard EP demo (the download code comes with an additional bonus track!)

Man Overboard release 'Before We Met: A Collection Of Old Songs'. It does exactly what it says on the tin. A collection of old songs from their first EP and five other unreleased songs leading up to their debut full length Real Talk

http://www.facebook.com/ManOverboardNJ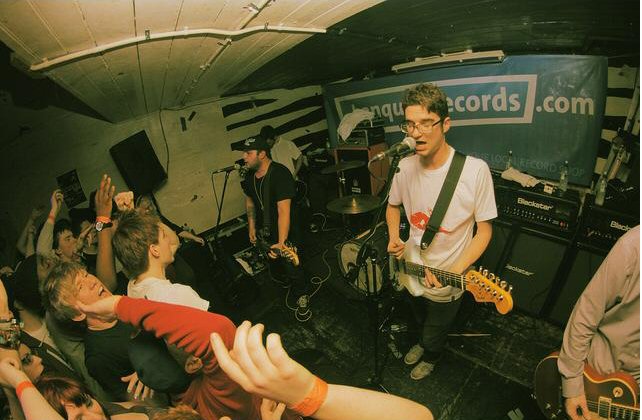 Man Overboard (by william J Green)
More Items From Man OverboardSee all
Customers Who Bought This Also Picked Up…
Man Overboard
Before We met: A Collection Of Old Songs
CD

1.

Love Your Friends, Die Laughing

2.

Dreaming

3.

The Real You

4.

Disconnect

5.

Dude, Are You Kidding Me?

6.

Arlington Drive

7.

While You Were Sleeping

8.

In Orbit

9.

The Usual Results

10.

Top Eight
Oxblood LP

1.

Love Your Friends Die Laughing

2.

Dreaming

3.

The Real You

4.

Disconnect

5.

Dude, Are You Kidding Me?

6.

Dreaming (demo)

7.

The Real You (demo)

8.

Arlington Drive

9.

While You Were Sleeping

10.

In Orbit

11.

The Usual Results

12.

Top Eight

13.

Disconnect (demo)

14.

Dude Are You Kidding Me (demo)
Cat no: LTC025
Label: Lost Tape Collective
Info correct on: 6/2/2014