All Our Favourite Stories
This item hasn't been updated for over a year. We believe the item to be in stock, but that might not necessarily be the case.
If you need to know before ordering, contact us via
@BanquetRecords
on Twitter or send us an email
shop@banquetrecords.com
.
Fun indie-popsters
Dog Is Dead
release their album
All Our Favourite Stories
and its sure to be packed with anthems as the last three singles (which are songs that feature on the album) have been brilliant! The band played instore and New Slang not long ago and with loads of radio plays and festival slots from T In The Park to Reading & Leeds these boys are destined for great things.
http://www.facebook.com/dogisdead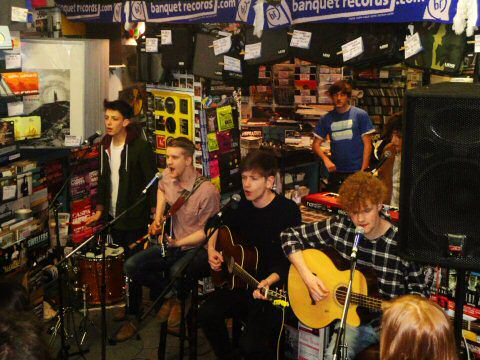 Dog Is Dead instore!
More Items Related To Dog Is Dead
Customers Who Bought This Also Picked Up…
Dog Is Dead
All Our Favourite Stories
Cat no: DIDstories
Label: Atlantic
Info correct on: 31/10/2013