There Were Seven
Notify me when this item is released / available
This item hasn't been updated for over a year. We believe the item to be in stock, but that might not necessarily be the case.
If you need to know before ordering, contact us via
@BanquetRecords
on Twitter or send us an email
shop@banquetrecords.com
.
The Herbaliser
, almost two decades into their career, return with
There Were Seven
.. their 7th album!

Releasing their much anticipated seventh album under their own label 'Department-H', the boys are back, hitting you hard with what they do best; 15 slabs of super heavy, psychedelic, beat-laden, post-hip-hop audio...THERE WERE SEVEN takes you on an epic journey; from the undulating wobbly dub of "Welcome to Extravagance", through to the electronic takeover of "Mother Dove", and the manic spitting flute funk of "Take 'Em On". Featuring collaborations with up-and-coming UK wordsmith, George the Poet, on "A Sad State of Affairs", the soulful vocalist Hannah Clive on "The Lost Boy", and super MC's from across the Atlantic - Twin Peaks and Teenburger.

http://www.facebook.com/TheHerbaliserOfficial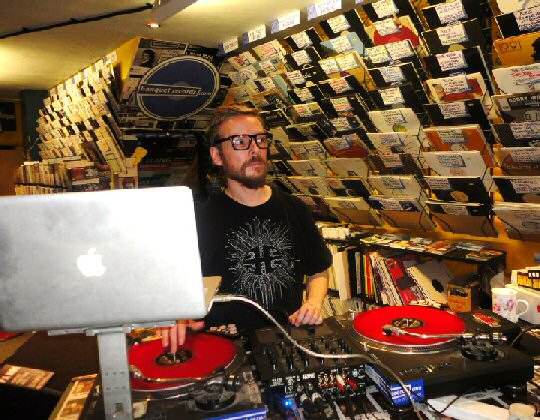 instore!
More Items From The HerbaliserSee all
Customers Who Bought This Also Picked Up…
The Herbaliser
There Were Seven
1.

Return Of The Seven

2.

The Lost Boy Feat. Hannah Clive

3.

Welcome To Extravagance

4.

Mother Dove

5.

Zero Hill Feat. Twin Peaks

6.

Take 'Em On

7.

A Sad State Of Affairs Feat. George The Poet

8.

Setting Up

9.

Crimes And Misdemeanours Feat. Twin Peaks

10.

What You Asked For

11.

March Of The Dead Things (Night Of The Necromantics) Feat. Teenburger

12.

Deep In The Woods

13.

Inside The Machine

14.

Danny Glover Ft. Twin Peaks

15.

Move As One
Cat no: DEPTHCD007
Label: Department H
Info correct on: 18/1/2014